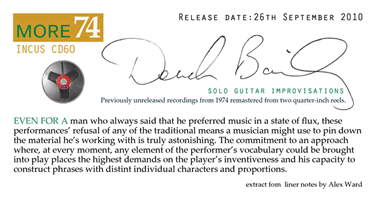 Terri's Music Blog
Thursday, October 22, 2009
Incus Festival @ Abrons Art Center 10/17/09
Two diverse, breathtaking evenings of musical fireworks to celebrate Incus Records, one of the world's most important improvisation based record labels. Each night features the musical luminaries Cyro Baptista, Min Xiao Fen, Fred Frith, Milford Graves, Susie Ibarra, George Lewis, Richard Teitelbaum, and John Zorn
I got there at 8:15 and there were already interesting very high squeaky sounds coming from John Zorn's sax. I went in and got a seat in the 3rd row on the right. Only a little bit of Cyro and later Susie was blocked from my view due to the electronics/keyboard equipment in front of it.

The first piece was with John Zorn, Cyro Baptista, and Fred Frith. It was outstanding and I knew the whole show would be.
Next piece had George Lewis, Milford Graves on drums, dance, stomp, vocals, and Richard Teitelbaum on electronics. It was so awesome. I loved it all, especially the drumming. Graves is a lot of fun.

Then there was an awesome Fred Frith/Susie Ibarra duo. I haven't seen her in a long time. I remember seeing her in the listings, but I didn't make any of those. Still, I feel like she hasn't been around NYC like she used to, when I was first getting into creative music. This was a stellar duo piece.

I never knew about Min Xiao Fen, thank God I do now. She and Cyro did this amazing duo. It seemed like they were born to play together. I could say that about Frith and Ibarra as well. This piece was one of my favorites. Cryo and Min were in sync a lot. Cyro started on the barimbau and Min on the smaller lute. They went into vocals around the same time. Min has a mic hooked up to an electronic board. She's awesome and I have to look out for her more.

Next we had John Zorn, George Lewis, and Fred Frith. It was stellar.

I like how they did the grand finale. It started out as a Graves solo. Soon Susie Ibarra joined the stage. Then Cyro came out on the tambourine. They kept joining one by one. It was an awesome piece!

Yes, the whole thing was extra special and awesome. I'm sorry to say I didn't get back into the city in time for the Sun night show. Oh well.
Posted by terrig